On Friday 25.09. the event A life in Samples was held as the final event of Lucas Gloe's seminar 'Digital Sampling Techniques' in the form of a zoom conference. The present guest was New York-based artist Tony Rainwater (Anthony Abbadessa), who exclusively showed his unique and extremely creative sample workflow. The conference was accompanied by a discussion on the question of whether and to what extent there are limits to the technique of sampling.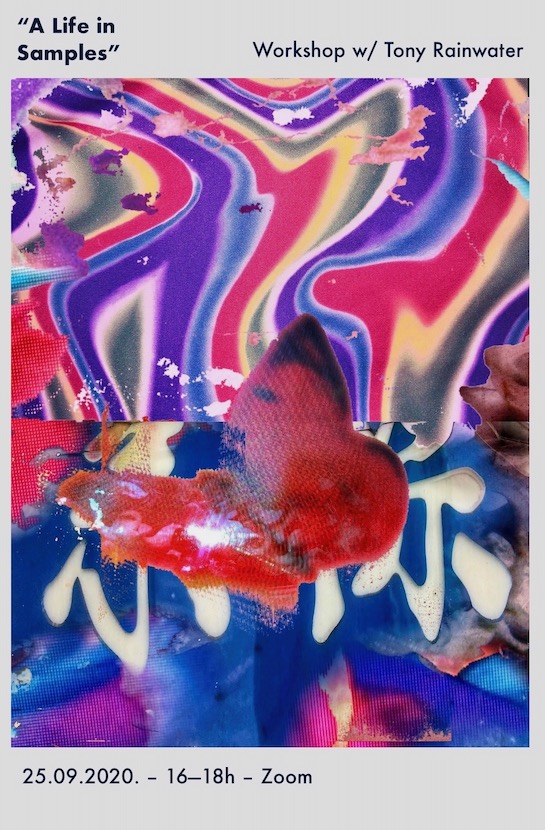 Tony Rainwater works not only in Music but also in Video and Fashion with sample, collage and pastiche techniques. "We would like to discuss his comprehensive practice and whether there are still any limits to sampling at all. – said, Lucas Gloe.
Lucas Gloe's Digital Sampling Techniques seminar provided an introduction to the components of the digital studio and their use for the advanced user. The event was aimed at all those who have already completed a basic course and would like to get to know and try out the 'audioLab' process of professional production.