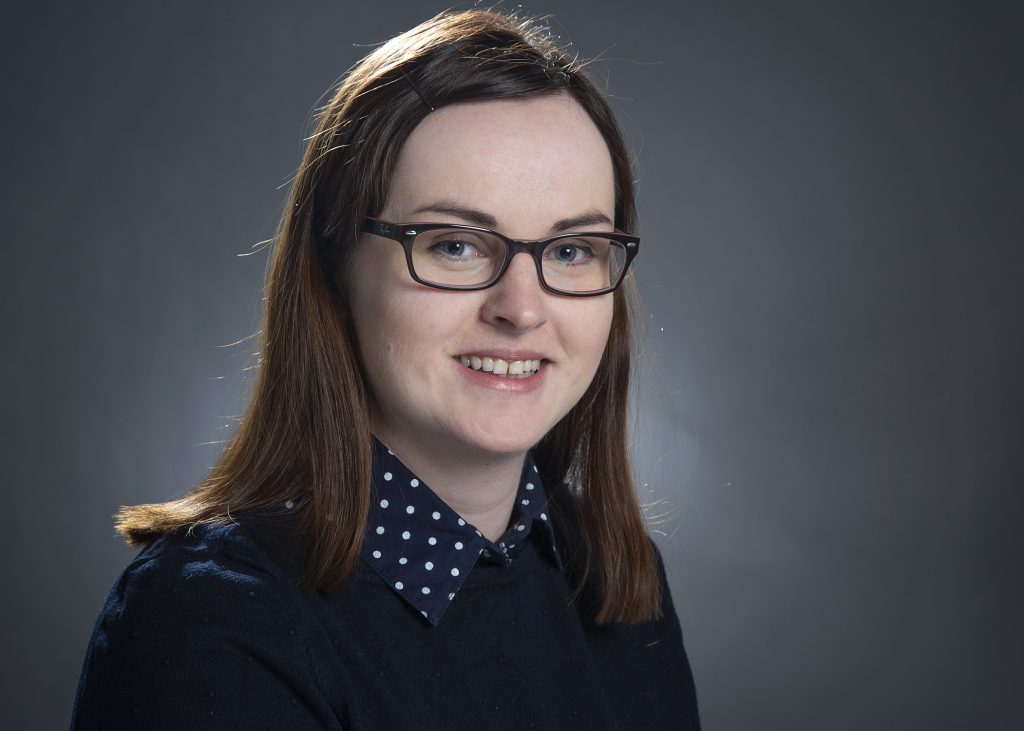 Title of the Dissertation
Groupies? Dominant Fiction and Dissenting Interpretations of Women and Girls as Agents of Rock Music
A Study on Gender-Specific Poor Sight since the 1960s
Current Abstract
My dissertation examines the rise of the term groupie in the 1960s. The first part of the work discusses the term in music related journalism. Further analyses highlight the specific images and interpretations in (print) media, film and science following these early attributions. Here, the fading out of lesbian-gay narratives is questioned.
The second part of the work examines statements and testimonies of women who criticized the term or claimed it for themselves. Among other sources, interviews with female agents in the US rock music scene of the 1960s shed light on the Rolling Stone magazine's "groupie issue" (1969). Literary texts such as novels, stories in anthologies and autobiographies of self-described groupies are also evaluated.
The third part of the dissertation integrates statements and activities about/by groupies in the context of promiscuity, sexual self-determination and non-normative gender aesthetics. The analyses provide impulses for a future research of discourses on women and girls in popular music and (literary) self-positionings of socio-cultural actors at the interface of cultural, literary and media studies, popular music studies, audience research as well as feminist studies on visibility.
Conceptionally, the project combines action-theoretical and discourse research. Applied methods are media and music biographical interviews and approaches from feminist narratology.
Fields of Research
Popular culture (rock and punk music, literature) and political implications, dominant culture and gender relations, audience and reception research, sexualisation and sexuality of women and girls, state feminism/discourses on reproductive rights (abortion), new media, technological history(telling) of the 20th century and female labour
CV
Since 11/18: Research Assistant at the Research Training Group "Power of Interpretation (Deutungsmacht)" at the University of Rostock. Since 10/2019: Spokesperson of the Collegiate
Since 11/2018: Doctorate at the Institute for English/American Studies at the University of Rostock in the subject North American Literature and Cultural Studies, reviewers: Prof. Dr Gesa Mackenthun, Prof. Dr Elizabeth Prommer, Prof. Dr Rolf Großmann
Since 10/2017: Lecturer in Cultural Studies, among others in the fields of "culture, aesthetics and history of digital media", music aesthetics and social science perspectives (media-oriented, interdisciplinary) at the University of Lüneburg
Since 10/2016: Member of the ((audio team)) at the Institute for Culture and Aesthetics of Digital Media (ICAM), Head: Prof. Dr. Rolf Großmann, University of Lüneburg
08/2016 – 12/2019: Research Group Member in the Tunisian-German Project "Transformation-Culture-Gender", Head: Dr. Steffi Hobuß, University of Lüneburg (DAAD)
04/2017 – 06/2017: Research Stays in Tunisia and the USA
08/2015 – 08/2016: Coordinator of the Bridge Studies for Refugees, University of Lüneburg
2014 – 2016: Work as Final Editor in Hamburg
2008 – 2014: Studies of Culture, Arts & Media, Applied Cultural Studies, and Economics
born in 1988
Publications
Chapters in Collected Volumes
In Vorbereitung/In Preparation: Methods, Metaphors and Figures of Feminist Musicology. tba
In Vorbereitung/In Preparation: On Abortion in German Media. tba
Alexi, K. (2019): "Natürlich nur ironisch und nur so nebenbei" – Teilzeit-Solidarität, Neosexismus und Humor im Indie, Punk und Rap. In: Mario Dunkel, Ralf von Appen (Hg.): (Dis-)Orienting Sounds – Machtkritische Perspektiven auf populäre Musik (Beiträge zur Popularmusikforschung). Bielefeld: transcript, S. 105-132
Alexi, K. (2019): Zeitgenössische Protestmusik und Geschlecht in Tunesien. Journalistische und wissenschaftliche Erzählungen. In: Steffi Hobuß/Moez Maataoui/Ina Khiari-Loch (Hg.): Tunesische Transformationen. Feminismus – Geschlechterverhältnisse – Kultur. Tunesisch-deutsche Perspektiven. Bielefeld: transcript, S. 249-276
Alexi, K. (2019), Hobuß, Steffi/Maataoui, Moez/ Khiari-Loch, Ina: Transformation-Kultur-Geschlecht. Eine Einleitung. In: Steffi Hobuß/Moez Maataoui/Ina Khiari-Loch (Hg.): Tunesische Transformationen. Feminismus – Geschlechterverhältnisse – Kultur. Tunesisch-deutsche Perspektiven. Bielefeld: transcript, S. 9-20
Journal Articles
Alexi, K. (2014): Das Kreischen im Pop-Konzert. Zur Entstehung einer Rezeptionsform und Pathologisierung von Konzertbesucherinnen. In: SAMPLES (12), unter: www.gfpm-samples.de/Samples12/alexi.pdf (english abstract available)
Alexi, K. (2012): "Haste mal 'n Merkblatt?" Zur rechtlichen Situation der Straßenmusikerinnen und Straßenmusiker. In: MusikForum, 1/12, S. 39-41
Reviews, Conference Documentations, Translations
Alexi, K./Mohr, Dawid (2019): Tagungsbericht: Streitkulturen – Deutungsmachtkonflikte zwischen Konsens und Zerwürfnis (Nachwuchsforum), 09.09.2019 – 13.09.2019 Rostock, in: H-Soz-Kult, 20.11.2019, www.hsozkult.de/conferencereport/id/tagungsberichte-8523
Grami, Amel (2019): Die Transformation von Geschlechterverhältnissen im postrevolutionären Tunesien (Übersetzung), In: Steffi Hobuß/Moez Maataoui/Ina Khiari-Loch (Hg.): Tunesische Transformationen. Feminismus – Geschlechterverhältnisse – Kultur. Tunesisch-deutsche Perspektiven. Bielefeld: transcript, 83-100
Alexi, K. (2018): Simon Reynolds (2017). Glam. Glitter Rock und Art Pop von den Siebzigern bis ins 21. Jahrhundert (Rezension). In: Eva Krisper et al. (Hg.): SAMPLES, Jahrgang 16, http://www.gfpm-samples.de/Samples%2016/rezalexi.pdf
Talks (Selection)
Februar 2021 (postponed from July 2020) "Abortion in Popular Music as a Critical Response to Right-Wing Populism and Affirmative Imagery", 11th Symposium of the ICTM Study Group on Music, Gender and Sexuality, Academy of Music, University of Zagreb, Croatia
January 2020 Guest Lecture (invited) "Neosexistisch (und) gegen Rechts? Seltsame Strategien in politisierten Popmusiken und -medien", mdw – Universität für Musik und darstellende Kunst Wien, Institut für Popularmusik, Buchpräsentation "(Dis-)Orienting Sounds"
November 2019 Guest Lecture (invited) "Nullen und Einsen? Medientheoretische und -praktische Verwerfungen geschlechterbinärer Technologiekultur(geschichte((n)) seit Sadie Plant", Tag der Lehre, Universität Lüneburg
Teaching (Selection)
Summer Semester 2019: "Nach dem Cyberfeminismus das Hashtag? Von Sadie Plant bis #metoo (und zurück)", Minor Kulturinformatik/Digitale Medien (B.A. 3 SWS), Universität Lüneburg, ausgezeichnet mit dem Lehrpreis für digital unterstütztes Lehren und Lernen 2019
Winter Semester 2018/19: "Staatsfeminismen in Tunesien und der DDR – Geschichte, Medien, Kritik", Komplementärstudium (B.A. 2 SWS, Studierende aller Fachrichtungen), Universität Lüneburg
Summer Semester 2018: "'Rock'n'Roll mit Lippenstift' – (Queere?) Ästhetiken und mediale Inszenierungen des Glam Rock", Major Kulturwissenschaften (B.A. 2 SWS), Universität Lüneburg